Our Practice
Montgomery County ENT Institute was founded by Dr. Melissa Schwartz in 2007. After ten years of experience in other Ear, Nose and Throat practices, Dr. Schwartz saw the need to start a practice which concentrated on personalized and specialized care for her patients. Montgomery County ENT Institute later merged with Dr. Sondra Saull's office located in the Holy Redeemer Medical Office Building in Meadowbrook, PA, offering patients comprehensive care through an additional office location.
We have a particular interest in treating patients with chronic nasal and sinus complaints. We aim to incorporate our knowledge and expertise in allergy management to provide maximal improvement in the quality of life of our patients. The practice provides full service allergy management which includes skin testing and immunotherapy. This includes allergy shots and sublingual treatment, more commonly known as allergy drops. Food allergy and asthma management is offered as well. Minimally invasive sinus and nasal procedures are offered in our office including Balloon Sinuplasty and Turbinate Reduction.
Our Audiology department includes two audiologists who offer comprehensive testing using state of the art equipment for management of hearing disorders. Hearing aid dispensing is done as well with the utmost quality aiming for 100% satisfaction from our patients.
We strive to listen to our patients and determine the best management of their disease state.
Melissa Schwartz, DO FAOCO FAAOA
Dr. Melissa Neumann Schwartz graduated from Brandeis University with a BA in Biology in 1987. She attended the Philadelphia College of Osteopathic Medicine (PCOM) and graduated in 1991. Her internship and residency training were completed at PCOM in 1996. Dr. Schwartz was Board Certified by the American Osteopathic College of Oto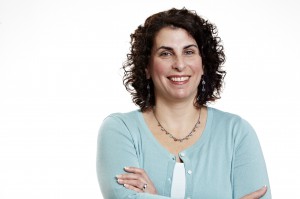 laryngology, Head and Neck Surgery (AOCOO-HNS)  in both Ear, Nose and Throat and Facial Plastic Surgery in 1997.  She has been a Fellow of the AOCOO-HNS since 2003. Dr. Schwartz is also a Fellow of the American Academy of Otolaryngic Allergists (AAOA). During her 18 years in practice, Dr. Schwartz has been a Clinical Assistant Professor for the Department of Otolaryngology at PCOM and Drexel University School of Medicine. She enjoys teaching students and residents.
Dr. Schwartz is on staff at Holy Redeemer Hospital and Medical Center, Albert Einstein Medical Center-Elkins Park Division and The Surgery Center of the Main Line. She offers care to patients of all ages in ENT.  She has 
special interests in Allergy and Sinus disorders and has pursued post graduate training in these areas.
Danielle Scalzo, PA-C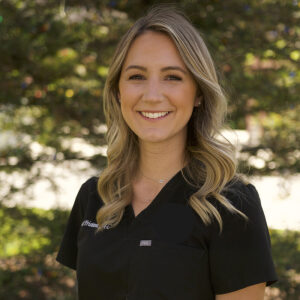 Danielle Scalzo, PA-C graduated from King's College with a BA in Medical Studies in 2016 and completed her Master's of Physician Assistant Program at King's College as well in 2017. She is board-certified by the National Commission on Certification of Physician Assistants. She is a member of the American Academy of Physician Assistants as well as the Society of Physician Assistants in Otorhinolaryngology/ Head and neck Surgery.
Danielle is a native to Northeast Pennsylvania who moved to Los Angeles to start her career practicing Otolaryngology for almost 4 years as the lead Physician Assistant for that practice. She has brought back her knowledge of ENT to Pennsylvania and is excited to continue her career in Otolaryngology.
Her goal as a Physician Assistant is to provide a comfortable environment for her patients and to listen to their concerns.
Elyse Verdeyen, MMS, PA-C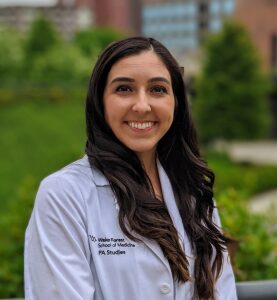 Elyse Verdeyen, MMS, PA-C  graduated from Wake Forest School of Medicine with her Masters of Medical Sciences in Physician Assistant Studies. She is board certified by the National Commission on the Certificate of Physician Assistants and a member of the Society of Physician Assistants in Otorhinolaryngology. She completed a clinical rotation in Otolaryngology, Head & Neck Surgery at Wake Forest Baptist Medical Center.
Prior to becoming a Physician Assistant, Elyse worked in healthcare administration and business for 5+ years. She enjoys working with patients of all ages and is passionate about caring for patients with ENT concerns. Outside of the office, she enjoys running, reading, and spending time with her husband and friends.
Louise Frebowitz, MSPA, CCC-A/SLP, FAAA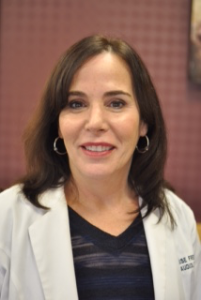 Louise Frebowitz, MSPA, CCC-A/SLP, FAAA, received her Bachelor of Science degree in communication disorders from Northeastern University before attending Hahnemann Medical College and Hospital, where she earned dual masters degrees in both Audiology and Speech Pathology. She is certified in Speech Language Pathology and Audiology by the American Speech and Hearing Association (ASHA) and is licensed in the state of Pennsylvania in both Speech Language Pathology and Audiology. Louise is a fellow of the American Academy of Audiology (AAA).
Louise has been practicing audiology for over 33 years. She has worked in a variety of settings and has served as Director of Speech and Hearing at Metropolitan Hospital in Philadelphia and Warminster Hospital in suburban Philadelphia. She has practiced in an ENT setting for the past 20 years, and most recently has been with Dr. Schwartz for over 13 years. Her focus is on diagnostic evaluations, vestibular evaluations, and hearing aid evaluation and dispensing. She will work with patients to find the best solution to increase their ability to hear and understand others in situations in which they are having difficulties. If that solution includes hearing aids, she is committed to finding the technology that best meets their individual needs.
Muriel King, MA CCC‑A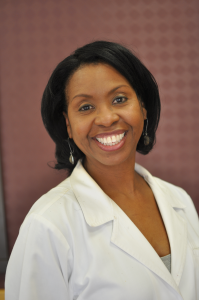 Muriel R. King, MA CCC-A graduated from Temple University in 1979, cum laude, with Bachelor of Arts degree in Speech and Hearing Science. She also received a Masters of Arts degree from Temple University in Audiology in 1981. She has been certified in Audiology by the American Speech Language and Hearing Association (ASHA) since 1982 and is licensed as an Audiologist in the state of Pennsylvania.
During her 33 year career, Muriel has been an advocate for increased awareness of hearing loss. As a student on the campus of the National Technical Institute for the Deaf, she struggled to communicate with hearing impaired students and became aware of the negative impact of hearing loss on interpersonal relationships. While managing Delaware Valley Audiology Company, she appeared on television and gave numerous talks championing consumer's rights with hearing aids.
Additionally, as an audiologist with Ear, Nose and Throat Associates, she served as a beta site participant for the research and development section of Maico Hearing Aids. She has also worked extensively with audiology students as a clinical supervisor. She remains committed to improving the lives of patients suffering with hearing loss, tinnitus and dizziness. Constant review of research and completion of online coursework keeps her abreast of today's rapid advances in rehabilitation technology and challenges her to find ways to help her clients use these advances in meaningful ways.